Perdomo Habano Bourbon Barrel Aged Epicure Connecticut Cigar Review
Perdomo Habano Bourbon Barrel Aged Epicure Connecticut Cigar Review
On The Cigar Authority podcast we fired up a cigar from the Care Package. It's become custom to offer up a full review of a cigar we feature on the show as soon as the podcast comes to a close and today we continue that trend with the Perdomo Habano Bourbon Barrel Aged Connecticut.
Cigar Review: Perdomo Habano Barrel Aged
Size: 5 x 54 (Robusto)
Wrapper: Ecuador Connecticut
Binder: Nicaragua
Filler: Nicaragua (Condega Aged 4 Years, Jalapa Aged 5 Years and Esteli Aged 6 Years)
Strength: Mild
The Look: The band is the first thing to catch your eye on the Perdomo Habano Barrel Aged which gots a face lift in 2016. The primary band has subtle color differences for each wrapper, while the foot band with those same color changes, also denote the wrapper.  As for the cigar itself, the Connecticut is nearly flawless with only one noticeable vein to speak of. Rolled to perfection this cigar is firm with a well packed foot.
The Notes: Even before going through the cold draw ritual, the aroma coming off the wrapper is intoxicating with subtle notes of cedar and an undefined sweetness. The cold draw of the cigar has a lot of cedar, but there is also a musky note that reminds me of an old wine cellar and a touch of bourbon that may or may not be psychological.
Once the cigar is lit there is an almond like sweetness that emerges from the first light which at times becomes the dominant flavor profile, and at other times it succumbs to cedar. The finish definitely has similarities to that of bourbon, and I would be curious to pair this up with a libation to see how they compliment each other. The finish is smooth and the retrohale enhances the bourbon notes.
The second third sees the Bourbon notes really take hold on the cigar as the almond notes disappear from the palate. There is some earth present as well as cedar and some spice develops through the nose. The finish of the cigar is dry and earthy, so a beverage is recommended.
In the last third the cigar transitions once again with the primary notes becoming earthy and the bourbon transitioning to the finish of the cigar which is also buttery rich. Through the nose the cigar develops a little more spice and the finish of the cigar is long.
The Finish: While I am sure I will enjoy the Sun Grown and Maduro version even better, the Connecticut was no slouch. The bourbon flavors were present throughout and it added an interesting characteristic to the cigar. The question is, will the fans of the original Habano love the new higher priming version of the cigar. That remains to be seen, but this is something I see myself smoking on a regular basis. Nick Perdomo has done it once again.
Score: 90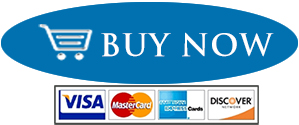 Price: $8.69 / $169.99 (Box of 24)