RoMaCraft Cromagnon 2018 Firecracker Cigar Review
RoMaCraft Cromagnon 2018 Firecracker Cigar Review
Last week while on vacation I got the email that it was go time for the sale of the Cromagnon Firecracker, a Two Guys Smoke Shop exclusive. This years edition goes on sale August 14th at 10am eastern time. In 2016, RoMaCraft was chosen to make the firecracker and at the time it set the record for the quickest sell out of a limited edition release and that blend makes a come back.
The 2016 release featured a Boveda pack logo on the outside and a pack on the inside. This year, the 2018 comes sans Boveda pack which was a good thing as Skip had recommended at the time to dry box the cigars before smoking them.
Cigar Review: CroMagnon Firecracker
Wrapper: Connecticut Broadleaf
Binder: Cameroon
Filler: Nicaragua
Length: 3.5″
Ring Gauge: 50
Vitola: Firecracker
The Look: Packaged in wooden boxes, the CroMagnon Firecracker is packaged vertically instead of the traditional horizontal laying of the cigars. Wrapped with flawless U.S. Connecticut Broadleaf  tobacco the cap has a long pigtail cap that comes over the side of the cigar and is tucked into the band serving as a fuse on the Firecracker. To round things out the foot of the cigar is closed. The stick is glistening with oils and has a nice weight to it for the size.
The Notes: After we cut the cap, I had to take a couple of cold draws as it was a tad tough due to the closed foot. There are notes of rich chocolate, subtle nuts and cedar. Once we light the cigar there is a burst of red pepper notes.
As we move into the first half of the 2018 Firecracker there is continues notes of pepper, paprika and coffee bean. The retrohale of the cigar adds a lot of complexity to the cigar with notes of moist chocolate cake, nuts and white pepper.
The second half sees the pepper notes remain as the dominant flavor profile, but its less potent in the second half with notes of espresso and nuts. The finish of the cigar reminds me of a raw jalapeño loaded with seeds that create a lasting spice on the palate. The retrohale continues to offer up added complexity of chocolate, raisins and nuts making this as tasty as a fresh-baked browned.
The Finish: The question will be which is better, the 2016 or the 2018. For that, I refer to wha skip said back in 2016; "I'm not sure if it is the ambient humidity, size or the closed nature of the CroMagnon Firecracker, but this is probably the most raw cigar we have ever produced out of the factory. It just seems to be getting stronger instead of more balanced. It definitely lives up to the name." The "humidity" issue that was a talking point, isn't in the equation this time around and as a result the 2018 scored slightly higher.
Score: 93
Price: $119.99 / $6.99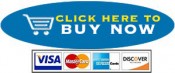 On Sale Tuesday, 8 – 14 – 2018 @10AM Eastern